Holland Casino
Holland Casino welcomes Chinese guests in style during Chinese major holidays
Every year Holland Casino celebrates the major Chinese festivals Chinese New Year and Mid-Autumn festival with its guests. As the official China branding and design partner of Holland Casino, NextportChina is responsible for the creative campaigns and indoor and outdoor design during all Chinese festivities.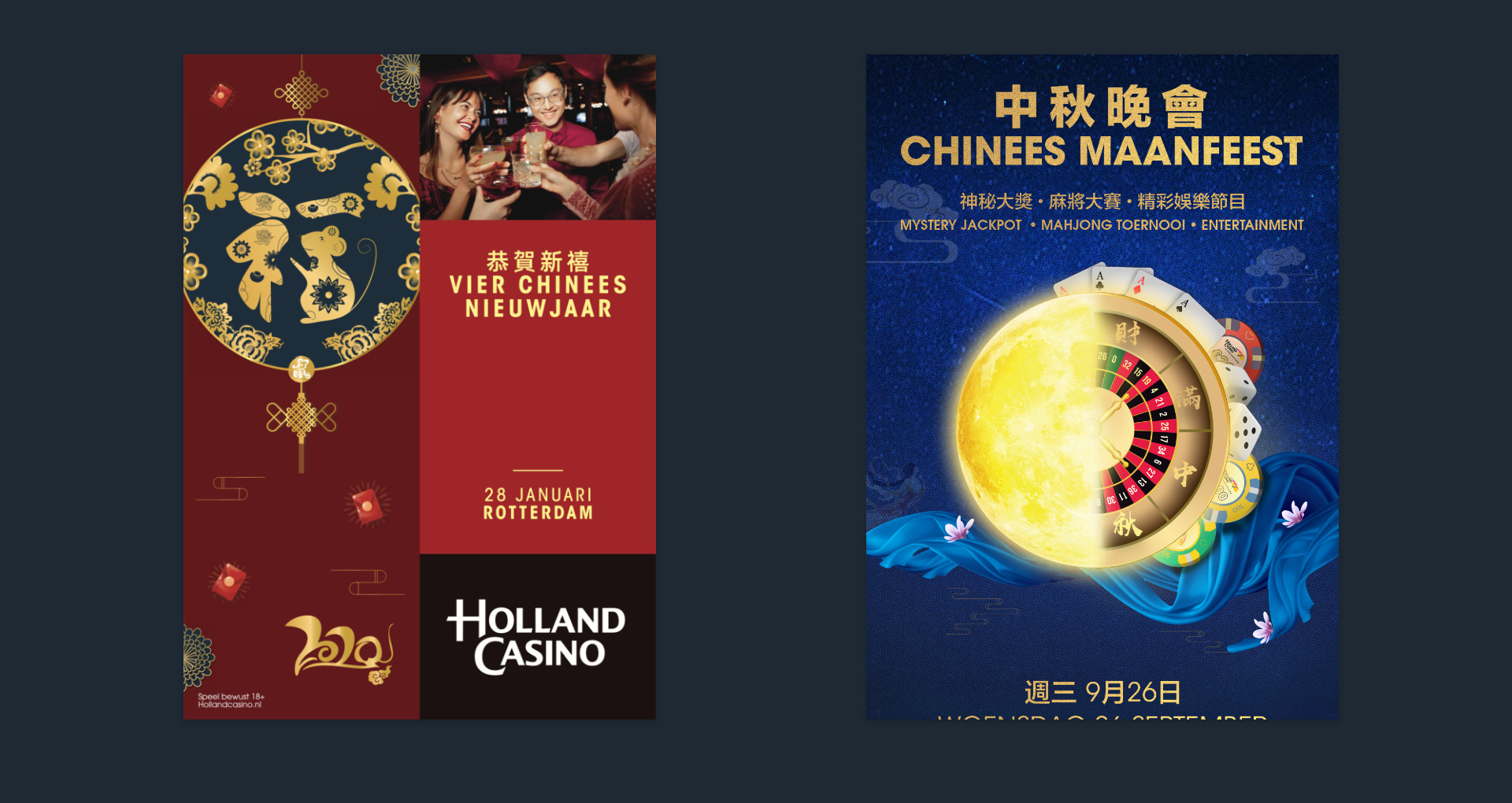 Chinese New Year Campaign 2020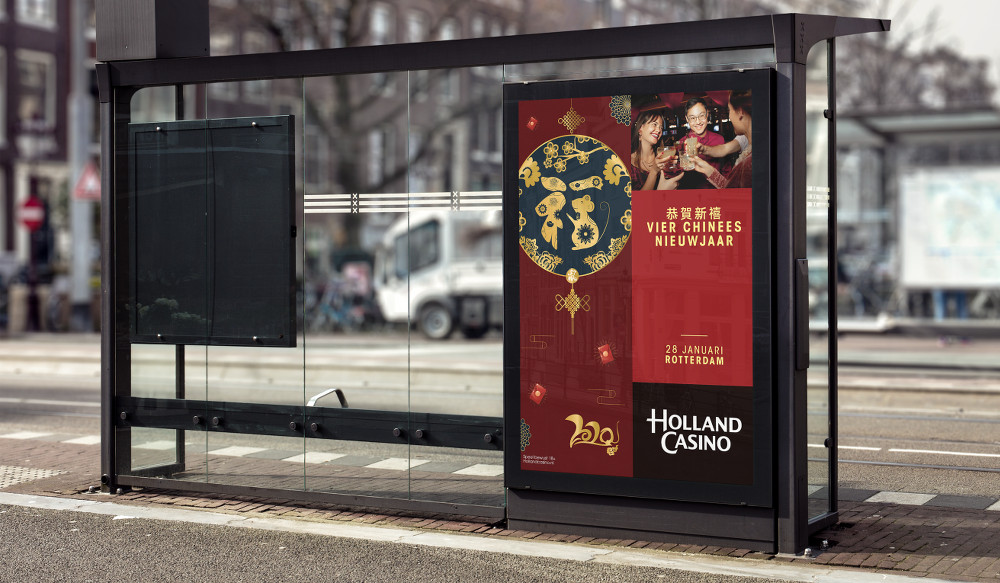 Chinese New Year Campaign 2019
Chinese Moon Festival 2018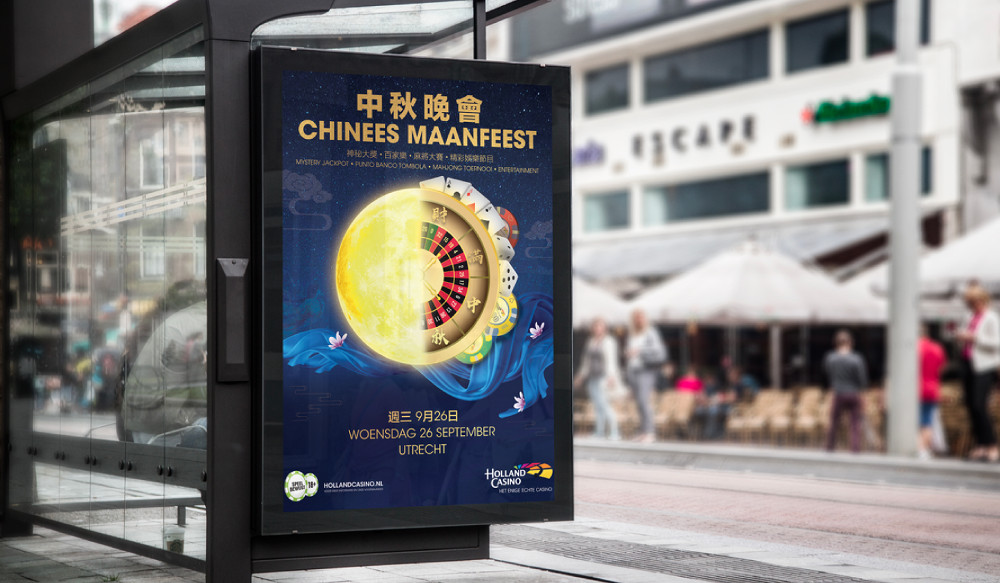 Curious what we can do for your brand?