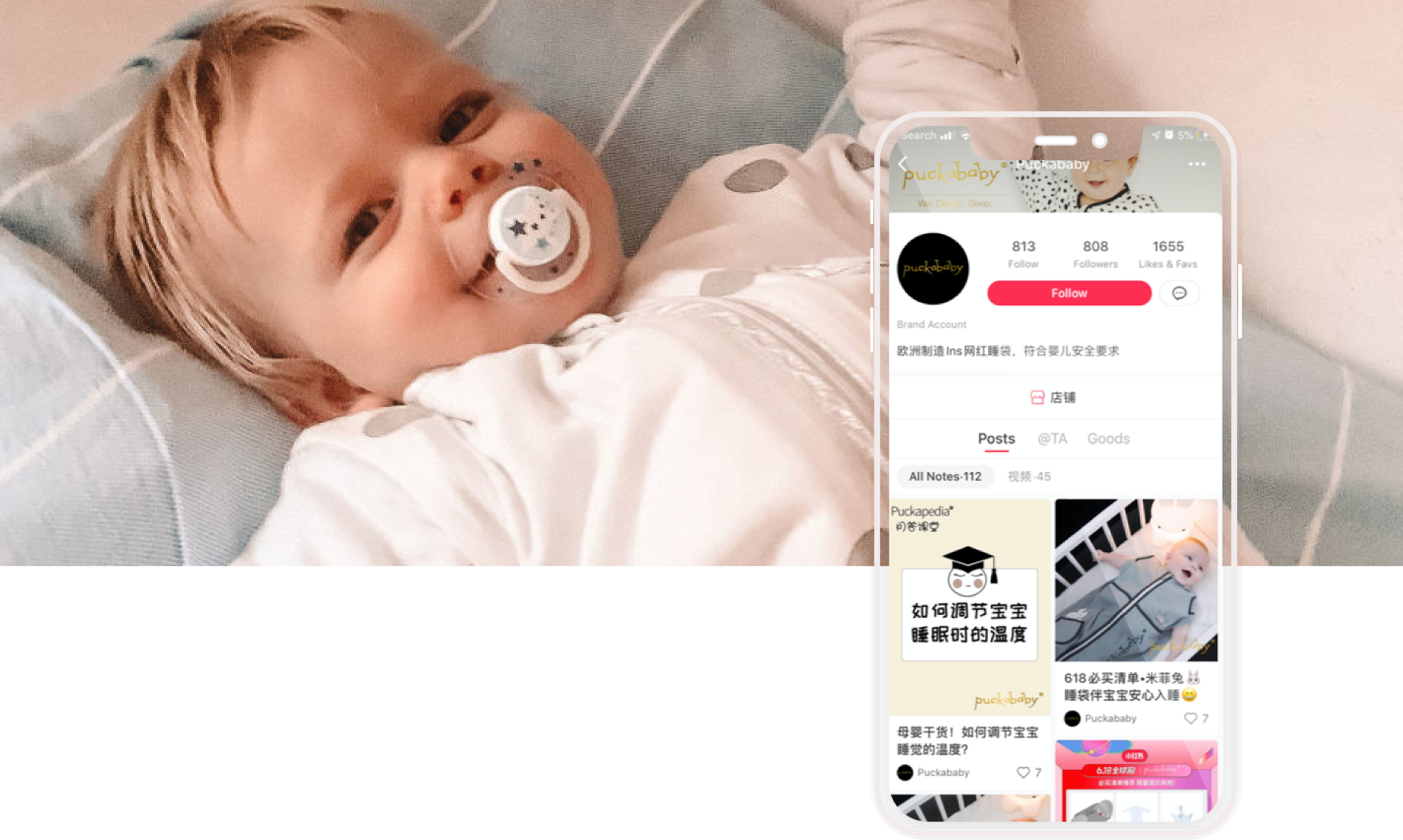 Puckababy is the Dutch market leader for premium baby sleeping and swaddle bags. Their swaddle solution is unique in the world, and many Dutch moms don't let their kids sleep in anything other than the unrivaled Bag4Seasons sleeping bag.
When Alibaba asked Puckababy to start selling their products on Tmall Global, NextportChina* started a close partnership with Puckababy and took care of all their China operations, both E-commerce and online marketing.
Xiaohongshu Flagship Store
NextportChina was responsible for the setup of the Puckababy flagship store on Tmall Global, and the setup of Puckababy's official overseas WeChat account.
In addition, they advised Puckababy to launch on the popular social media platform Xiaohongshu ('The Little Red Book' aka 'RED'). This platform attracts many young moms with an interest in foreign products. By registering their brand and opening a flagship store on Xiaohongshu, Puckababy got the ability to cooperate with many influencers to further drive awareness for their brand. NextPortChina took care of the local partner selection and the ongoing daily operations.