WeChat, with over 1.2 billion daily active users, is the top-one multi-purpose social media in China. It can be an effective tool for European brands looking to expand their business in the Chinese market. However, it is important to have a deep understanding of Chinese culture and consumer behavior to use WeChat effectively. It is also crucial to comply with local laws and regulations regarding online activity in China.
By helping you set up an (Overseas) Official Account on WeChat, we allow your brand to directly interact with Chinese customers and stakeholders. From content marketing to WeChat advertising, from online campaigns to customer relationship management, our experts can give conducive advice on your need.
For overseas companies, account registration might be a hurdle to entering the Chinese market. We can help you register an account and get it verified. Moreover, we can design the visuals and customize interaction functions to provide an easy and smooth way for your target audience to interact with you.
Account Operation & Content Creation
Localization is one of the keys to success in the Chinese market. We know the best about the "tonality" of WeChat. We can provide professional advice on your content strategy, and help you have the most suitable content for your target audience.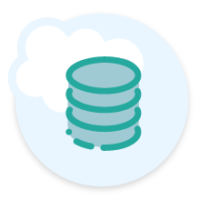 SCRM Set-up and Operation
Would like to boost your sales and manage your clients in China? We can help you integrate SCRM tools (i.e., Salesforce, WeCom) into the WeChat Official Account and manage your business in China.
WeChat Campaigns & Advertisements
WeChat advertising can bring substantial valuable traffic to your account, while sometimes it may cost a huge amount of money. We are able to precisely serve your ads to your target audience and allocate your budget in a smart way.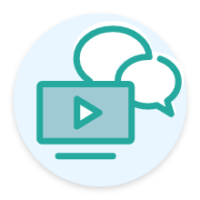 WeChat Channels Live-streaming
Now in China, live-streaming is in full swing. We can help you arrange live streamings in your Wechat Channel Account, from the booth set-up to the content advice, from audience incentives to technical back-ups.
WeChat Mini-program Solutions
WeChat Mini-program is a sub-application, which lets one use the app without downloading it. It adds possibilities to the WeChat ecosystem. We are able to develop it as your portfolio, e-shop, or customer service gadget.