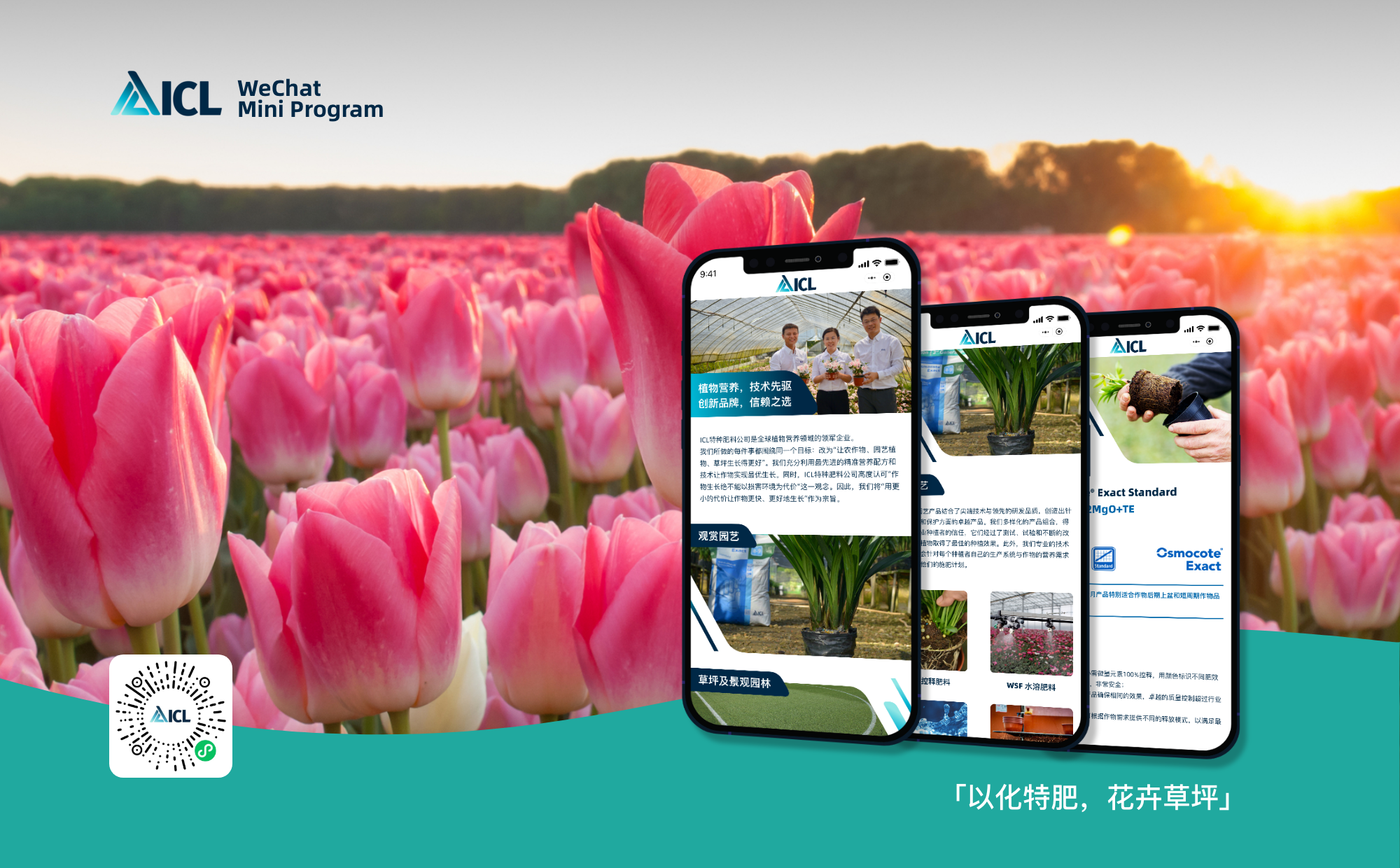 ICL Turf & Ornamental business unit is part of ICL Group a leading global specialty minerals company for food, agriculture, and industrial markets. NextportChina supports ICL's China sales team with the online promotion of ICL in China through WeChat.
We have set up ICL's WeChat Official Account  (OA), Channel video account, and Mini Program where we share high-quality and localized content on ICL products and services. The Mini Program is designed to offer a digital product portfolio within WeChat.
In close collaboration with ICL's China (sales) team, we quickly gained a large number of relevant followers mainly due to organic sharing. For 2023 a series of webinar live-streaming campaigns are planned to nurture and engage with their followers.