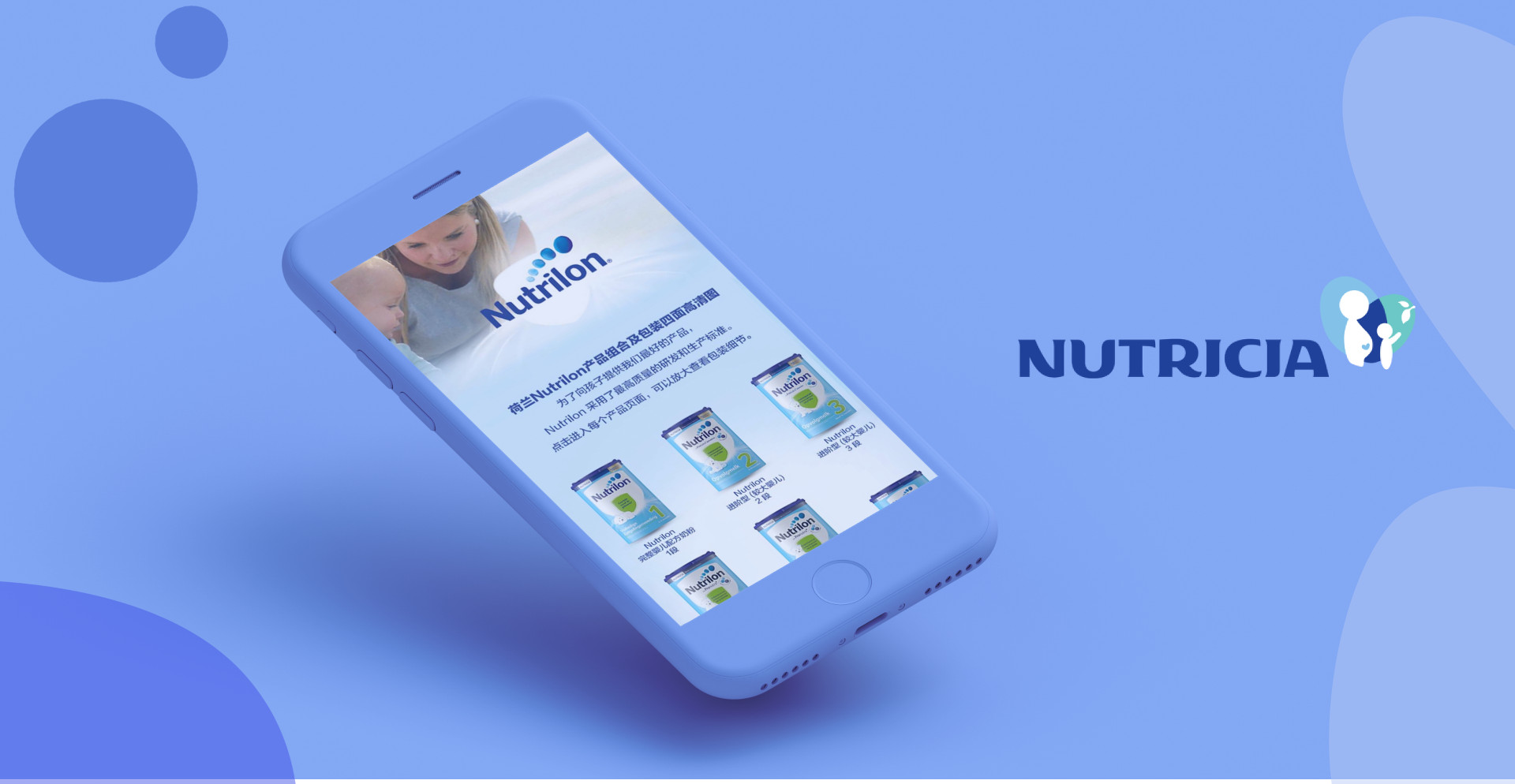 Since 2017, NextportChina has been working with Nutrilon for serving the Daigou markets. We started with building Nutrilon's owned WeChat OA and gradually grew the Daigou community by continually creating new touchpoints via targeted Campaigns and Events. Through our deep understanding of the Daigou community in each market and their needs, and a series of effective, online and offline campaigns we crafted, We help Nutrilon connect closer with their audience.
Among the campaigns, the live-streaming is one of the big successes. During the live stream event, the brand truly engaged and connected with the local Daigou community. NextportChina is responsible to create smooth and high-quality live-streaming video productions which result in engaging and immersive experiences for the brand's target audience.
NextportChina developed a playful WeChat Daigou Training Games to help Nutrilon connect and bond further with their important Daigou client group. The acquired knowledge helps these Daigou to become more successful in selling the products to their clients. The interactive format powered the group to participate and share within their own circles.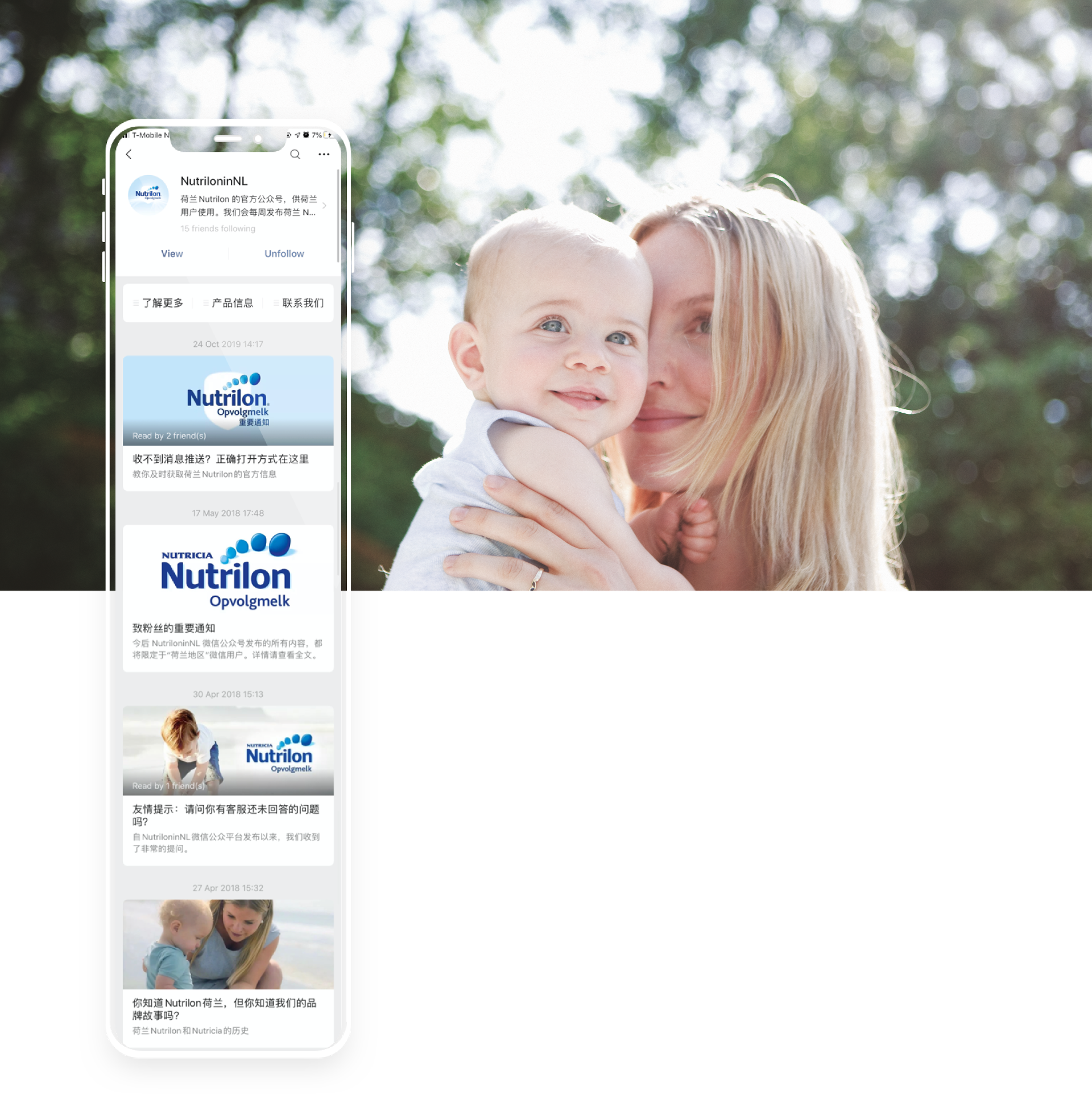 WeChat Official Accounts (OAs)
Nutricia works with NextportChina to reach the Chinese target audience who live in the Netherlands. In order to reach this group we set up and operate a dedicated WeChat Official Account.
Via this WeChat OA
we now reach thousands of Chinese and
inform them about the product.